Premium Pies - Jesters - Lifestyle Business
Business ID: 1257
Business Type: Retail Food
Status: Available
South of the River
Price: $195,000 Excluding Stock

Stock: $7,000 Estimated
Turnover: $12,000 Per Week
Jester premium pies with Krispy Kream
Number 2 store based on Average daily sales.
Ideal lifestyle business.
Easy operations
All training will be provided.
Excellent lease terms, reasonable rental
Turning over approximately 12,000 p/w.
Net income to working owner $150,000 p/a
All financials available and computerised.

Please note that the selling price of this business is based on 1 owner working in the business on a full time basis.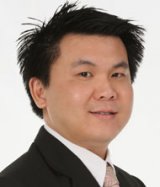 Alvin Teh
Mobile: 0413-103-801
Office: 6102-3816
Email: alvin@ubps.com.au