One of the best return on investment.
Business ID: 1225
Business Type: Newsagency
Status: Available
North of the River
Price: $180,000 Excluding Stock

Stock: $60,000 Estimated
Turnover: $2,100,000 Per Year
2020 turning over 2.1 million.
Lotteries turnover of $1.17M per year
STRONG retail discount cigarettes.
Cheap rent, and good long lease terms.
Good profit for business owner.
Local and loyal customer based.
Ideal for 1 person operations.

Note that we have value this business based on 1 owner working on the business on a full time basis. 15,000 has been allocated for staff wages.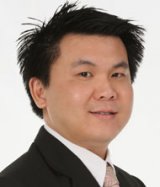 Alvin Teh
Mobile: 0413-103-801
Office: 6102-3816
Email: alvin@ubps.com.au